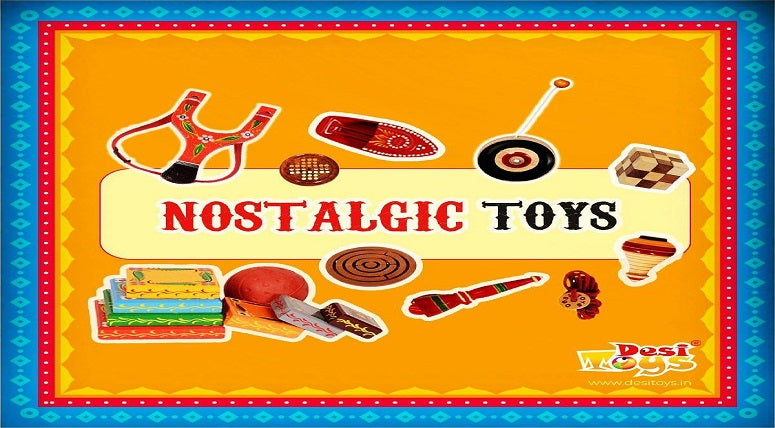 May 14 , 2021
Long forgotten Desi Toys are still the best playthings in the world. Unlike the western influenced games full of harmful bright light rays and toxic material, they are sober, made of wood or other sustainable material, which accelerates child's mental growth and allows all family members to play together and laugh together spending quality time be it with grand parents or parents. Desi Toys is truly the name of the game in today's times. While everyone is stuck at home yet again due to covid19 second wave, it's important to divert one's mind from such odds around and divert his/her mind to some better things in life and spending quality time with your little ones is something that tops the list when it comes to enjoying to your core. Indian toys for kids are available at desitoys.in . All you have to do is search by category. Your child's age is the best parameter to explore options. Let us take you through some benefits of Indian Toys that you might not be aware of:
These are for the little munchkins to adore slight movements of objects. Spinning tops, Steam Boat, Catapult are some of the Fun Activity Toys that you must buy online from  Desi Toys. These Indian games for kids are made of wood, hence completely safe.
If your kid is growing and you want their mind should also develop with age, then board games are the best options. Chess, Solitaire, Chauka Bara are some of the greatest options to choose from. Even you as  parents can have some fun time teaching and playing these games that sharpens brain to a great extent. 
Indian toys for kids are gender neutral and so are these beautifully handcrafted kitchen play sets. The little chefs can cook some imaginative food for all the loved ones at home.
Now is the time to start adding all toys to the cart that you want for your child and buy them at a click of button. With Desi Toys you can be rest assured as all the Indian games for kids will be delivered right at your doorstep within a stipulated time period.