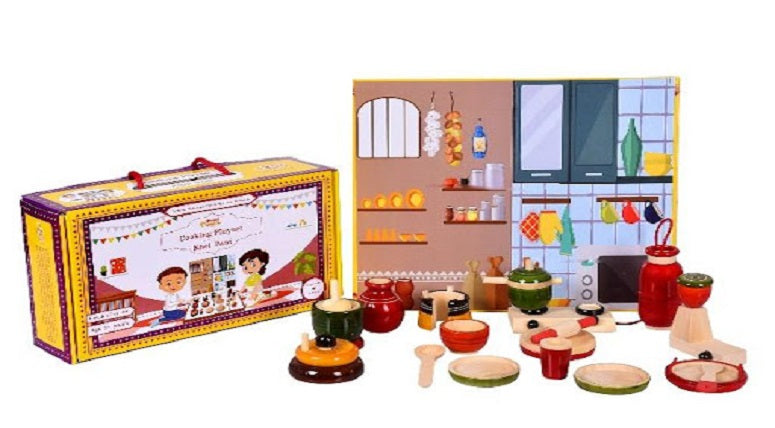 Nov 15 , 2022
Vocal for Local has become a point of discussion everywhere since the Indian Prime Minister encouraged people to use local products and support local manufacturers. This campaign has given a great impetus to the Indian toy industry as well; now parents have many options to choose from Indian toy brands.
The Desi Toys team has put together a list of key points to consider while shopping for traditional Indian toys for kids.
1) BIS quality mark: Safety for kids is of prime importance to us, toys from the Desi Toys collection are BIS certified , a promise to provide a guarantee for the quality, reliability and safety of our products. Check out our collection.
2) Use of sustainable materials: Utmost care is taken to ensure all the material that goes into our toys is safe not just for the kids but also for the environment. Our toys and games are designed using sustainable materials – superior quality materials provide the primary foundation for our toy designs, bright non-toxic paints & use of seeds or cloth instead of plastic components are something that you will find in most of our toy collections. Click here to check our bestseller our cloth-based board games & wooden kitchen playsets.
3) Made In India: We take immense pride in being a homegrown brand, contributing to the Atma Nirbhar Bharat by locally making toys and games for children & supporting our local artists that are competitive with global standards and can capture the spirit of India! Show some love for your country-click here to shop from our collection.
4) Connect with the Indian roots: Yes! Our toys and games are inspired by traditional India – such as Shatranj/Chess, Pallanguzhi, and Lagori are games that have been passed down from generation to & we are proud to have them in a comeback version on our shelves! Visit www.desitoys.in
5) Affordability: With the aim to spread the joy of pure simple play & reach out to as many kids as possible we have ensured the pricing of our toys and games is affordable at the same time offers maximum value for money. No wonder, our toys and games are ordered as birthday party return favours by parents across the globe! Click here to place your orders too!
Need any further convincing on what makes Desi Toys the best choice for your children? Head on to our website www.desitoys.in and show us some love #BeIndianBuyIndian