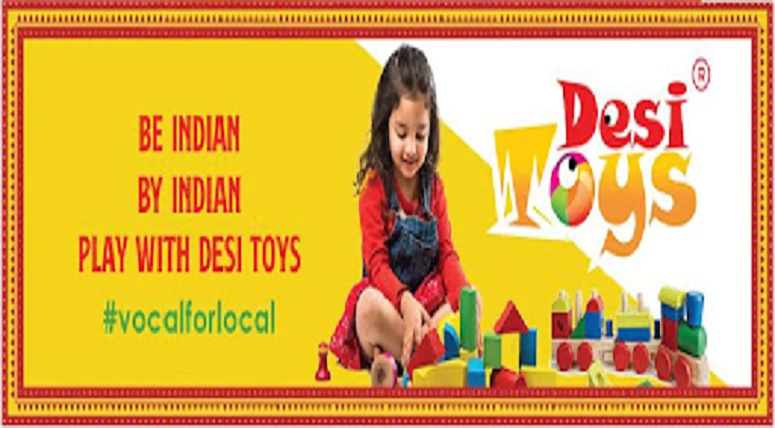 Jul 25 , 2023
Imagination is an essential aspect of childhood. These hours of make-believe fun are crucial for child development & by giving kids opportunities to use their imagination parents can help them develop creativity thinking , & problem-solving skills.
Wondering where to find resources that can help boost your child's imagination- check out our collection of Made in India toys & games made by our talented Indian artisans.
1. Wooden Slate for kids:
A classic, simple tool to develop imagination- along with developing their creative skills like writing & drawing.
Shop here

2. Wooden Indian Tea Kitchen Set:
  Watch your children host the best tea party in town & step into the world of imagination & role play every time they play with this wooden pretend play tea set. A must have on playdates.
Order here


3. Bada Bhool Bulaiya:
A game that encourages your child to play & think independently as they try our different creative ways to solve this puzzle using their imagination skills. Makes for a perfect birthday gift .
Shop here

4. Wooden Yo-Yo & Spinner: Gift hours of delightful whirling fun with this old-school charm, which requires no batteries or gadgets. Children will instantly connect to this comeback toy that never fails to bring back the childhood nostalgia & put a smile! Order now.

5. Collectible Marble game Set : One of the most popular street game that finds itself a pace on our shelves! There are multiple ways to play with this  beautiful & brightly painted colorful glass marbles. Simple yet one that guarantees hours of fun. Buy here



No matter how kids use imaginative play, it helps them express themselves and facilitates healthy development.  Increasing access to such toys and games will encourage kids to apply their imagination each day!
Shop from our collection of authentic, Made in India, wooden, educational  toys and games at www.desitoys.in