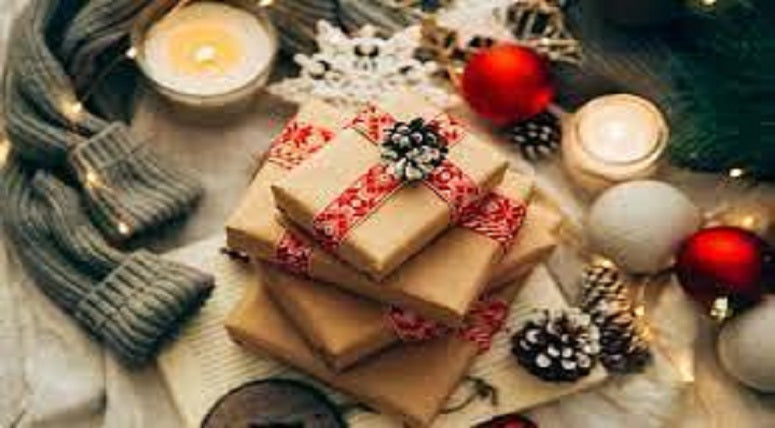 Dec 15 , 2022
Santa's sleigh is on its way!  Tis' the season to celebrate the year-end Christmas break by spending good quality time with your children & showering them with gifts they would love to receive in their Christmas stockings.
Here are 5 most meaningful & practical Christmas gifts for kids from the Desi Toys collection
1)   Chess/ Shatranj: This classic game from ancient India is perfect for boosting brain power in children, increasing their critical thinking & strategy-building skills! Our chess board comes in a foldable magnetic format which makes it extremely portable to carry –a perfect game to carry along during the Christmas holiday travel for kids. Click here to buy.
2)   Kitchen playset: This kitchen set is a great role-play tool for the little ones to develop their imagination & develop independent play skills. Made using sustainable materials, and painted with non-toxic paints designed by local artisans –this playset makes for a timeless collectable for the living room for years to come! Buy now
3)   Lagori/ Saat Patthar: Introduce your kids to the joy of playing outdoors with your favourite bunch of friends with this classic, traditional team game that you grew up playing. Shop here.
4)    Mahabaharat Pachisi Chaupar : No surprise this ancient game from India made it to this list.  This game is fun, skill-enhancing and extremely engaging based on Indian Mythological stories that connect today's generation to Indian roots. Shop here
5)   Wooden Mancala Board Game / Pallanguzhi / Ali Guli Mane: Believed to be one of the oldest known two-player board games in the world, this turn-based strategy board game perfects mathematical, logical, social and strategy skills amongst players. Buy here.
Let the year-end gift to your loved ones be one that is useful, meaningful and one that helps you nurture your child's love for learning through play.
Head to www.desitoys.in to explore unique gifts for your loved ones.