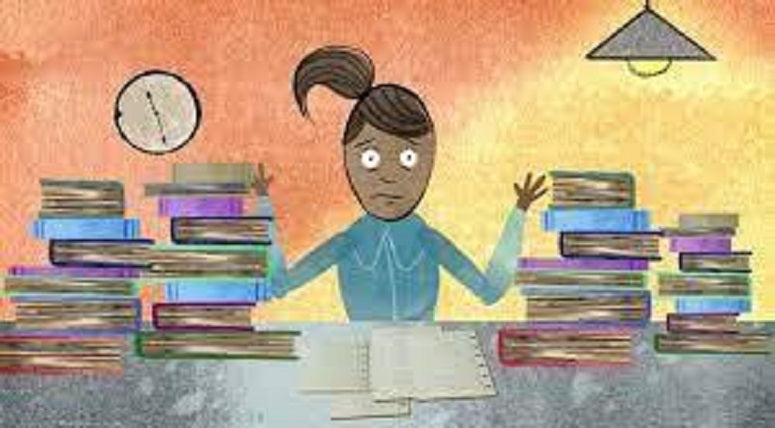 Mar 21 , 2022
Exams are an unavoidable part of school life for children.  Well, not just the children, exam stress also affects parents to a great extent.
We at Desi Toys believe that play can be an effective way to de-stress and recharge the brain for active learning!
Here are some fun toys & games recommended by our 'play experts' that can help your family sail through the exam stress with a smile!
Lagori: Nothing like an hour of outdoor play with Desi Toys game of Lagori to beat the exam stress! Through this amazing team, game children will also develop concentration, hand-eye coordination, physical development, strategy building and social skills. Place your order here
Chess: This ancient game from India requires quick thinking, strategy skills & alertness –thus perfect to make your child forget the tension & exam worries for a while! An iconic and timeless strategy board game handcrafted in Sheesham comes with a magnetic chessboard such that the pieces always remain intact –so your children can always go back to the same game after study time is over! Add to cart here
Gilli Danda: Research suggests that practicing some sort of exercise or playing outdoor games helps children overcome exam anxiety. This 'Purana nukkad' game of Gilli Danda will involve running, cathing, striking – counts for a good exercise isn't it? Order here
Brainvita/Solitaire: One game that makes 'problem-solving' look so engaging & fun! Challenge your kids to this game of Solitaire/Brainvita –one of the best ways to recharge after hours of studying for exams. Get it here.
Bhool Bhulaiya: Want to boost your child's concentration during exam time? Order this amazing game, handcrafted in wood, designed using simple logic –this game is an ideal stress-buster, especially during exam time. Shop here
All the above games are handcrafted by Indian artisans with the aim to revive Classic Indian toys/games with Indian cultural roots, all our products are home grown, 100% Made in India contributing to 'Atmanirbhar Bharat'.
Here's wishing all the learners all the very best for the exams! 
Eat well, get a good sleep & make time for play!