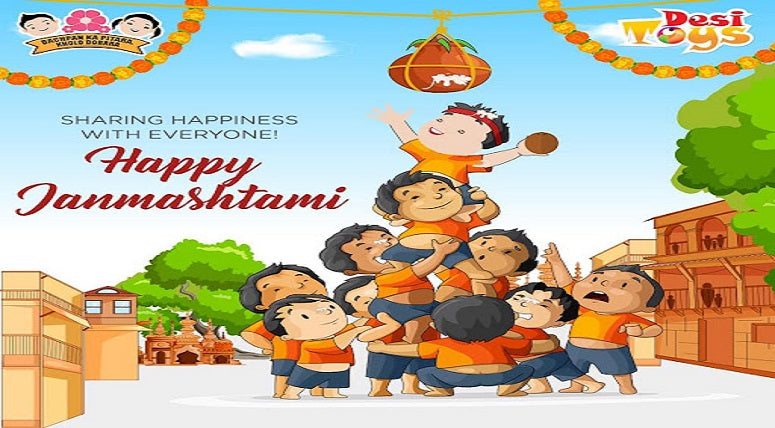 Aug 18 , 2022
The essence an Indian festival isn't just about putting a status on social media and sharing a few WhatsApp messages or just celebrating it for the sake of it; if you want to teach your children about how they can incorporate their culture in their daily lives, then start with the basic and small things like switching the addictive computer games which are a strain on eyes for traditional Indian toys and games that we all have grown up playing with. Our culture & traditions would just disappear over time if we do not inculcate them into your daily life.
Practicing Indianness, giving back to your community and upholding the Indian way is something that has been a practice our country tries to follow in many ways and no better time than the wonderful Indian festival of Janmashtami to do so by buying Indian games for kids from Desi Toys that are the epitome of Indianness as we are an 'India Inspired, India Made' brand that does not only revive Indian traditional toys that our grandparents and parents have grown up playing with but also innovating consistently to keep the Indianness intact and well alive for the future generations to indulge in.
You can also choose from many of the toy sets for gifting purposes or as a prize for the Janmashtami Festival celebrations and community programs. To add more authenticity, all of Desi Toys' games and toys are either wooden or brass and are completely plastic-free.
Buying from a truly Indian brand like Desi Toys, one of the top brands for Indian games for kids, will invoke 'Atmanirbharta' in the society as well as your child with our products like Khel Pani/ Wooden Kitchen Cooking Set, Brass Bhatukli Set/ Premium Brass Miniature Pretend Play Kitchen Set, etc. with which they can know about the items in an Indian household kitchen, their names, their purpose/usage, how to hold as well as use them and learn about important aspects and functions of life from an early stage.
Desi Toy's Gulel/Catapult and Lattu/Spinning Top are are definitely one of the best Toys to Gift Kids on Janmashtami toys as the children will be able to relate well with Lord Krishna when he was a child, indulging in playfulness and being 'Natkhat'!