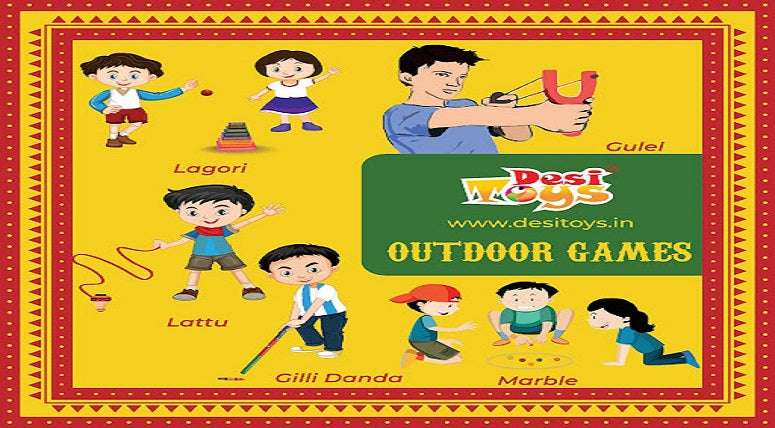 Apr 10 , 2023
Our culture is vast, fascinating and incredible, much like our history. Our practices, the way we interact, our beliefs, our food habits, our way of cooking, the way we function, the items we use in our daily lives such as books, toys, etc., all are connected to our culture and many date back to the ancient times. They aren't without reason and have either significance of some sort or are beneficial. 
Our Indian toys for kids also have great benefits when played with along with being a great part of our culture. We all must have played with or seen that 1 ancestral toy that's in our family that truly Indian; many of these old toys were also made at home or, at the least, been bought from a local toymaker. Such close-knit is our society which is a huge part of our culture. 
With the rise in digitalisation and this tech-savvy generation, we are losing touch with our authentic ways of having a leisurely playtime. The screen times have increased and so have sedentary lives! Sure, video games are fun but they are also isolating which is why we, at Desi Toys have Indian games for kids that will help them reconnect to their roots as well as have a great time with their family. 
We offer an extensive range of toys and games that our families, going back many generations, have played with, enjoyed and learned so much from. Playing with traditional toys will help the children explore our fascinating culture while strengthening their bond with their elders as they learn how to play the same game their grandparents and parents did while listening to stories about how they enjoyed the good old days with interesting games. 
Our Indian toys for kids also offer excellent benefits as the children can learn and develop upon various skills such as hand-eye coordination, strategy building concentration, memory, visual recognition, motor skills, creativity, imagination, social skills, object recognition, role play and more. 
Traditional Indian toys and Indian games for kids like gulel/catapult, lattu/spinning top, cup aur gola/cup & ball, etc. are some of the toys we have that offer endless fun and benefits. We also offer different types of kitchen playsets that will allow your child to understand an Indian kitchen thoroughly and learn the items, their purpose and their usage.
Buy from Desi Toys and gift your children the incredible world of Indian games! Made with brass and/or wood, all our toys are free of plastic and 100% toxin-free.