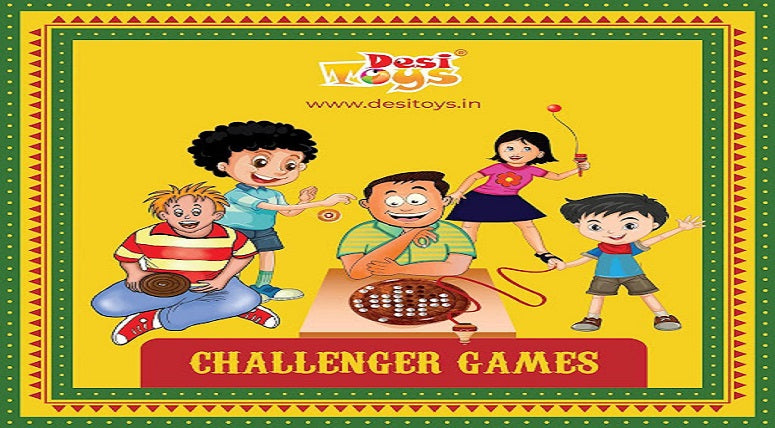 May 15 , 2023
One of the major things that a child gains is memories that will not only last them a lifetime but will also shape how they look at life; which is why it is important to gift a child the best possible memories we can, as a parent and a community! Playing with their favourite toys around their favourite people is a core memory that a child will carry for the rest of their lives and even if they do not remember it, it is definitely embedded into their subconscious and contributes majorly to their personality in a positive manner later on.
To give them such memories, we love them, take care of our children, educate them, buy toys for kids that they can enjoy, gift them worldly experiences and much more. We, at Desi Toys, know how important toys and games are for a child and their happy memories; we also know how important the development of a child in their early years are! Hence, we offer an extensive range of toys and games that are not only enjoyable but also are a great learning tool.
Our toys offer excellent benefits in terms of helping a child with skill development. From social skills, strategy building, problem solving, social skills, teamwork, memory, concentration, visual recognition, planning, critical thinking to role play, there are many benefits that a child can be open to when playing with Desi Toys' products. If you are looking for a good toys sale online, then you are at the right place as we have an extensive range of toys at great sale prices.
Desi Toys is an online platform that offers traditional Indian toys and games! These are the toys that we and families going back generations played with and enjoyed. These are traditional and authentic Indian toys that many of our ancestors even made at home from scratch and have been somewhat lost through the years of digitisation with video games becoming the norm.
If you are looking to buy toys for kids that will give them lasting memories, then Desi Toys' traditional Indian toys are the best option! Playing with traditional Indian toys will help make our children more culturally rooted and also help them create stronger bonds with the elders of the family as they hear stories about how they indulged with the same toys in their childhood.
Surprise your little ones by gifting them Desi Toys and help them build lasting memories, better their skills and great familial bonds!